Our chiropractic doctors provide modern, evidence-based solutions to traditional chiropractic care and sports injury management.
See the difference for yourself by scheduling your first appointment today.
Is Pain Holding You Back?
Our doctors are here to help
Because we combine the leading evidence based techniques in chiropractic, myofascial release, and rehabilitation, we are able to offer a unique and powerful chiropractic experience. We subscribe to a higher standard of chiropractic care that aims at treating both the symptoms and the cause of your injury. Our highest reward is returning our patients to an active, pain free lifestyle without the need for drugs or surgery.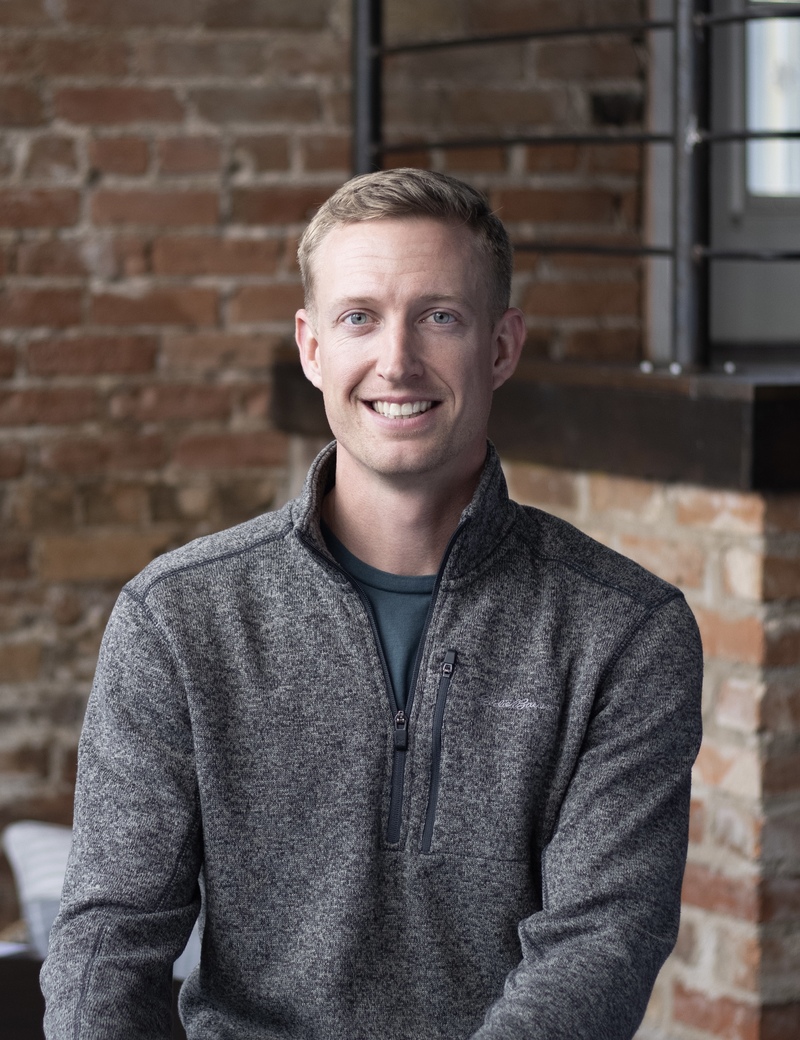 Dr. Brian Hamilton, DC, MS

Doctor of Chiropractic
Dr. Brian is not currently in network with Cigna or Aetna. He is currently in the process and will open that booking for him when he is approved.
Dr. Brian Hamilton was born and raised in Austin, Texas. He began his career in athletic training which allowed him to work with athletes from high school, collegiate division I and II programs, Major League Rugby, and the National Football League. After working alongside sports chiropractors at every level, he decided to continue his academic pursuit and get his doctoral degree from Parker University in Chiropractic. During his time at Parker, he served in leadership roles with Motion Palpation and Rehab 2 Performance clubs to help bridge the gap between traditional chiropractic care and sports medicine.
Dr. Hamilton's philosophy and practice are dedicated to helping his community achieve optimal health and wellness through an integrated approach while providing exceptional, individualized care. He uses a combination of movement assessments, chiropractic manipulation, myofascial release, dry needling, instrument-assisted soft tissue mobilization, myofascial decompression, dynamic neuromuscular stabilization and mechanical diagnosis and therapy to optimize patient success.  
In his free time, you can find Brian exploring the mountains, running, biking, snowboarding, fishing, visiting a local coffee shop/brewery, or hiking with his dog Duke. As a former athlete who dealt with a variety of acute and chronic injuries throughout his career in soccer, track, and football, he intends to advocate for his patient's health and help people get back to what they love doing.
Dr. Kyle Zachgo, DC, Owner

Doctor of Chiropractic
Dr. Zachgo is the owner and head chiropractor at the office. Dr. Zachgo has a passion for sports and treating athletes. Growing up playing multiple sports and dealing with injuries is what led him to chiropractic. Focusing on baseball later in his athletic career, he spent countless hours studying biomechanics and injury prevention associated with overhead/throwing athletes. He combines the knowledge of biomechanics and movement patterns of the body to decrease the risk of injury and enhance athletic performance.
Due to his extensive training in a variety of chiropractic techniques, he specializes in treating both spine and extremity injuries. He understands the complexity and different mechanisms of each patient's complaint and uses that knowledge to treat and rehab his patients to maximize recovery and improve overall function. Dr. Kyle has formal training in McKenzie Method, Motion Palpation, Dynamic Neuromuscular Stabilization, Functional Soft Tissue, and Dry Needling.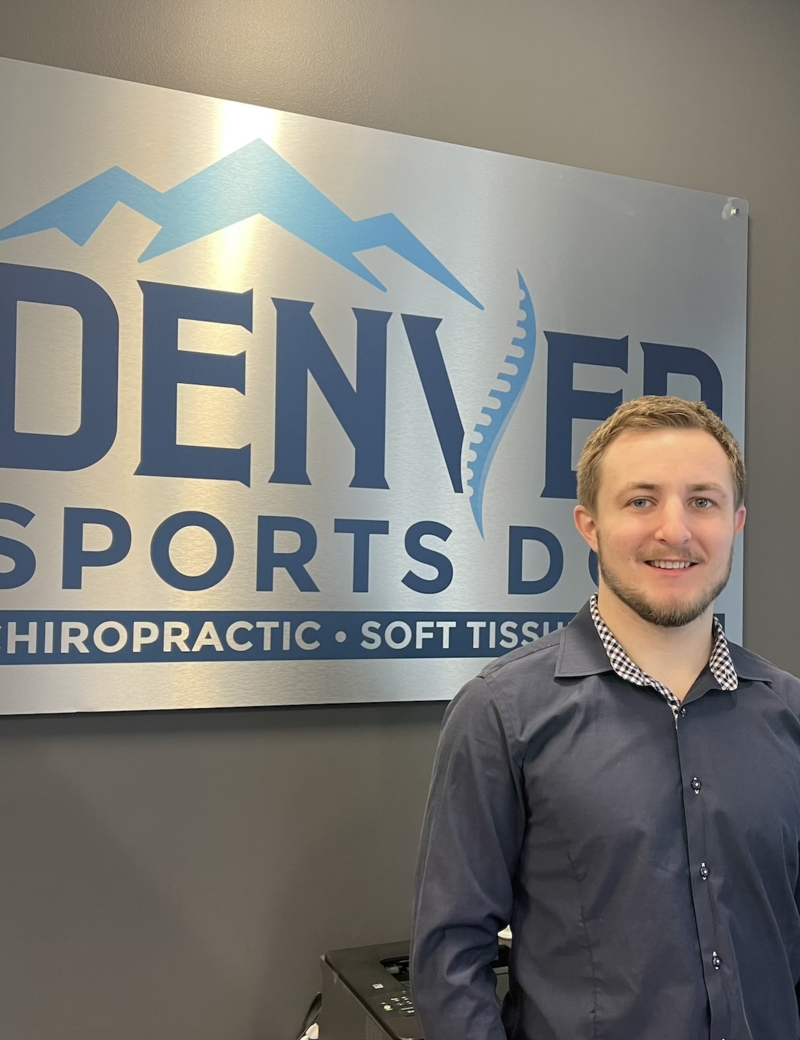 Gavin Vink


Dr. Gavin will be interning at the office until his license comes in this summer.
Gavin completed his undergraduate degree at the University of Kansas in 2020, and will graduate from Cleveland University – Kansas City in April 2023. Gavin was introduced to chiropractic at a young age by being a patient himself. As a multi-sport athlete growing up, back pain and sports injuries were common for him. When it seemed like there was no solution, he finally found a chiropractor who was able to treat the cause of his symptoms and get him back on the field. Since then, Gavin has had a passion for chiropractic and helping others overcome their injuries.
Throughout his education, Gavin has been involved in functional movement assessment and kinetic treatment and rehabilitation techniques. He also has training in Dry Needling, Flexion Distraction, SFMA, Class IV Laser Therapy, and Active Release Technique (ART). As an intern, Gavin is excited to expand his clinical knowledge and observe how chiropractic and manual therapy can make incredible changes in peoples lives. Most of all, he is eager to start treating patients once he is fully licensed this summer.
Testimonials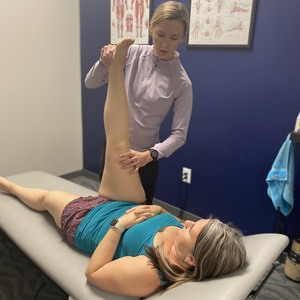 "Denver Sports Docs was a clean, convenient and easy online booking facility. Dr. Sarah Hunter was professional yet very relatable and made me feel my concerns were valid and had a treatment plan. They have the tools on site to start helping pain. I saw her for my foot but she addressed both my feet and calves for an overall wholeness approach. I would highly recommend this for your physiology concerns."
-Shelby
"I've been seeing Dr. Kyle Zachgo for a few weeks now and I couldn't be more pleased with the results. I had been going to The Joint for about 7 years, but never got much relief for my issues. When covid turned the world upside down, I canceled my membership and came to see Dr. Zachgo. I was able to quickly and easily schedule an appointment online for the same day. Dr. Zachgo genuinely cares about his patients and works to provide lasting relief and education to maintain the body's natural mobility."
-Leah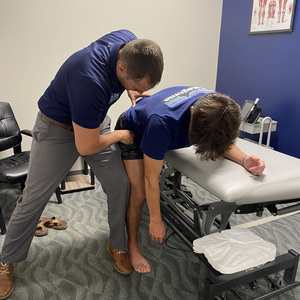 "Dr. Kyle is beyond excellent. He is incredibly knowledgeable and talented. He was quickly able to access what to do to help me and provide several modalities of treatment. He asks questions, listens, then treats all issues with dry needling of trigger points, cupping, scraping and adjusting. I've tried many chiropractors over the years and Dr. Kyle is by far the BEST!!"
-Bonnie
Wondering if chiropractic care is right for you?
Watch this video to learn about how chiropractic care can help you get moving again.
Booking your appointment online is fast and easy.
See our always updated availability by clicking the link below.
Schedule Online